Download JoyToKey
Disclaimer
JoyToKey is a shareware. You can freely download it and evaluate it without any limitation in functionality, but after trial for continued usage, please consider purchasing a license key from JoyToKey application menu.
This product comes with no warranty. Please use it at your own risk. The author takes no responsibilities of any sort related to the use of this product.
System Requirement
Operating System: Windows 10, 8, 7, Vista, XP
How to Install
Download "JoyToKey_en.zip" from the links below, and unzip it into any folder you like. Then, execute JoyToKey.exe.
NOTE: Some security software may show a warning when you execute JoyToKey.exe downloaded from joytokey.net, but you can safely ignore it. (If you are worried about the warning, you can download JoyToKey from CNET or Softpeda where the binary is double checked against computer virus before distribution)
Download the Latest Version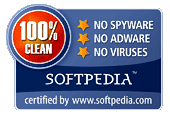 Latest version of JoyToKey can be downloaded from the following links:
Download JoyToKey (from joytokey.net)
Download JoyToKey (from Softpedia)
Download an Old Stable Version
In case you encounter compatibility issues in the new version, good stable versions can be downloaded from here: